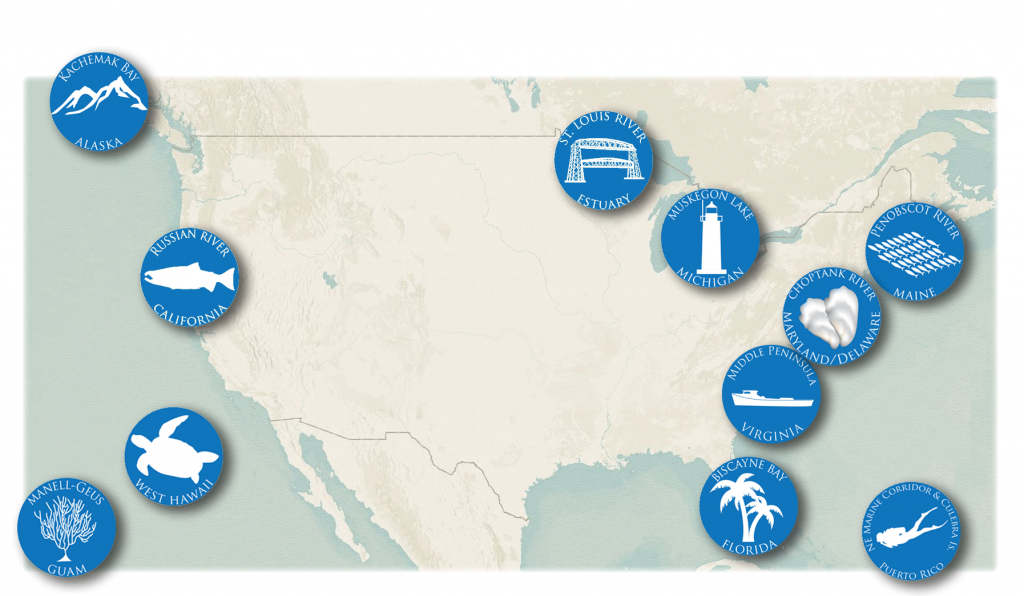 The NOAA Habitat Focus Areas (HFAs) are targeted places where NOAA focuses its programs and investments to address a high priority habitat issue by working with partners and communities. The HFAs are tangible examples of the NOAA Habitat Blueprint.
Local communities and economies are threatened by widespread loss and deterioration of coastal and marine habitats. NOAA designates HFAs nationwide and each works in a unique, local context to address a specific habitat challenge.
In each HFA, we have a significant story to tell and can demonstrate how NOAA's science, service, and stewardship come together to improve habitat conditions for fisheries, coastal communities, and marine life, and to provide other environmental, economic, and cultural benefits.
Choose an HFA to learn how NOAA and partners apply science and solutions on-the-ground and in-the-water to help communities protect and restore valuable natural resources.