Partnerships are a critical component of the Habitat Focus Area approach. Partners provide technical and on the ground support in the Focus Areas to advance our shared goals of improving habitat conditions for fish and coastal communities. This page highlights a subset of NOAA's partners in the Habitat Focus Areas.
Miami Waterkeeper (partner of the Biscayne Bay HFA)
Miami Waterkeeper's mission is to defend, protect, and preserve South Florida's watershed through citizen engagement and community action rooted in sound science and research. As a partner in the Biscayne Bay Habitat Focus Area, Miami Waterkeeper collaborates with a variety of stakeholders including researchers, community leaders, and Bay-users to address land-based sources of nutrient pollution, stormwater runoff, and algae blooms in Biscayne Bay. By bringing socioeconomic studies and spatial models together with citizen engagement and education, Miami Waterkeeper works to ensure a healthy Bay for communities and ecosystems.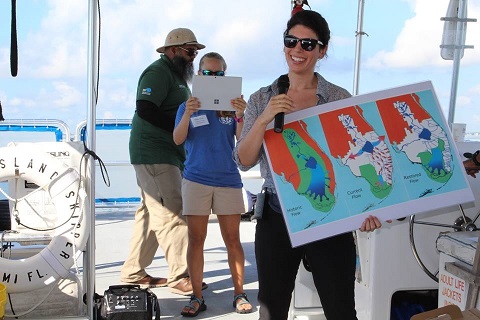 Eastern Shore Land Conservancy and Maryland Sea Grant (partners of the Choptank River HFA)
The Eastern Shore Land Conservancy (ESLC) is committed to preserving and sustaining the vibrant communities of the Eastern Shore of Maryland and the lands and waters that connect them. Maryland Sea Grant serves as a bridge between scientific expertise and the needs of people who manage, conserve, enjoy, and make their living from the Chesapeake Bay. Through the Envision the Choptank partnership within the Choptank Habitat Focus Area, ESLC and Maryland Sea Grant are connecting homeowners with resources and technical expertise to install rain gardens, native plantings, and rain barrels on their property as part of an effort to restore water quality in the Chesapeake Bay watershed.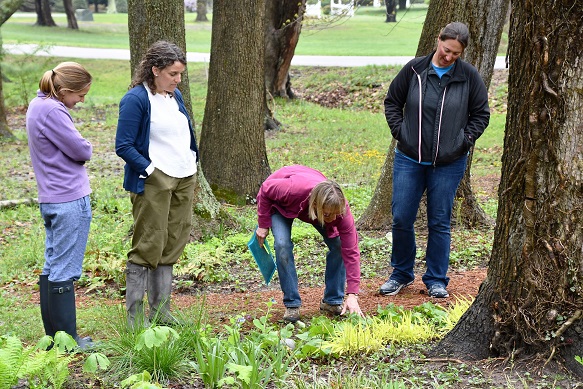 Sonoma County Water Agency (partner of the Russian River HFA)
The mission of the Sonoma County Water Agency (SCWA) is to effectively manage the water resources in their care for the benefit of people and the environment through resource and environmental stewardship, technical innovation, and responsible fiscal management. As a key partner in the Russian River HFA, SCWA works closely with NOAA to model salmonid rearing habitat in the estuary. In an area where fish habitat depends on seasonal changes and human impacts, this model uses information about water quality and quantity to help SCWA make management decisions that maximize estuarine habitat for coho salmon and steelhead trout.